Painting Services Malaysia
Painting Services In KL, PJ, Shah Alam, Klang & Selangor
Our painting services will be according to your choice. Full attention are given on every details from colour selection to textures and effects. We will provide you with colour charts; apart from pre defined colours you can ask for colour mixing to make it more outstanding. Our excellence experts will provide you an architectural element and a perfect finishing. It will be supplied with an immense fortification to your premises. We are exceptional in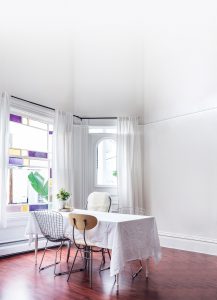 High Pressure Water Jetting
Extraordinary Textural Effect for Paintings
Exterior Wall Painting with waterproofing
Interior Wall Painting with Hygienic Coatings
Ceiling Painting Service
Windows and doors lattice painting services
Our colour consultants will help you make the right choices with the colour scheming. We provide you the freedom to choose the textures and effects for your premises. It is our duty to provide you excellence while maintaining a degree of safety and comfort.
So how do we ensure consistency and professional Painting Services and yet deploying foreign workers? Well, our founders of Wits Painting Services Pro, guarantee personal supervision and attention to detail, if not we will do it again to your fullest satisfaction.
You see, our philosophy is simple: One happy customer will lead to another, but One dis-satisfied customer will tell ten more! So we will strive to keep all our customers happy.
Residential Painting
We at Wits Painting Services Pro has a team of experience and professional painter to provide indoors or outdoors residential painting services which includes wall painting, ceiling painting, living room painting, kitchen painting and etc.
Commercial Painting
Commercial painting involves painting of commercial entities such as office buildings, shoplots, factory, school, hotel, restaurant and shopping mall. We at Wits Painting Services Pro has a team of experience and professional painter to provide indoors or outdoors commercial painting services.
Painter Service
We provide experience and professional painters with excellent workmanship. The services includes wallpaper installation & removal, cabinet painting, skim coat and stain removal.
Why choose us for residential and commercial interior or exterior painting services ?
Satisfaction Guarantee
Enjoy a total peace of mind when you hire us. We want you to feel happy with our job upon job completion. Any defective of our workmanship will be fixed, free of charge and we wll try our best effort to complete in a timely manner at your convenience.
Free site survey
Our service also includes a complimentary site survey to better understand your painting needs so that we can give you the most accurate quotes.
We value time
We take pride in being on time and doing a excellent work in getting your painting job completed. Irregardless whether it is residential or commercial painting services, we have a team of well trained professional painter always ready to serve you better.
Value for money
We can assure you that our services provided are value for money at no compromise of best quality & service. We will provide a fair, accurate quotation and final pricing to all our customers . More importantly, you will never be charge more than your written quotation/invoice unless there is variation order.
Painting Services Pricing
Frequently Asked Questions
How do you charge for house painting service ?
Our charges is base on the house size, area to paint, type of paint and duration. Feel free to contact us for free consultation and free site survey.
Do you accept what type of payment mode?
We accept only bank transfer and cheque. For company, we do accept PO (Purchase Order) with 30 days term payment either by cheque or bank transfer.
How fast can you complete my job ?
We will provide a timeline to you and we will try our best to complete the job on time.
"Painted the walls of my house, and the painters are superb! The walls are now as good as new, and they even helped to patch some minor crevices on the wall. Totally satisfied with the job done, and definitely recommended for all customers! 5 stars for sure!"
Alvin
"We were fussy clients, but contractor is patience enough to give creative yet sound advice to give our home a warm and modern look. Workmanship were excellent and service was commendable. Deserves my recommendation!"
Mr Tan
"Having to handle painting on my own seperately from my renovation handled by ID makes it complicated. Though owner accommodates to the requests and protection of floor was done but the junior painter who did the foundation work did not do a very good job. However, owner changed a senior painter later to touch up and resolve issues. Good service!"
Ken
Double Coats Enterprise (002968226-H)
No 23, Jalan BK 6B/7,
Bandar Kinrara,
47180 Puchong,
Selangor